A logon window, or tab should appear at the bottom of our new chat. Please upload a chat avatar, if you wish to use one. We hope you enjoy our new Chatpit.
You may also sign up on our
Facebook
page, where we feature
YouTube
videos, on some of our chat pages. We have exciting new emoticons, with many new chat rooms. Thank you for visiting. :]
Chatpit.com
Welcome to Chatpit.com Free Teen Chat
Please enjoy some of the best online teen chat rooms. Our free teen chat is one of the best, we hope you have fun chatting with other teens. You will find a teen Chatpit, and other chat rooms for people to chat in. We have many chat rooms for people to enjoy. We ask that you keep our chat rooms free of racism, do not harass others. Please do not flood in our teen chat rooms.


Chatrooms are open 24 hours a day
Our college teen chat does have good chatmasters on most of the time, on either invisble or a colored name. Please observe some chat rules, and no one should bann you from this chat site. Teen chatters under the age of 18 are advised to get parental permission before entering our teen chat. We have been on the Internet for over ten years, we have many fun and friendly chatters that come to our teen chat site of all ages. Please have a look inside our chat. You may find it a great place to chat.


Online Teen Chat
You may always try to verify a person, if you have a cam. Never be too trusting of people you meet on online chat sites. Always put your safety first, even if they have a online profile. Just because they have a picture posted online, does not mean that is the person you are chatting with. Please use your best judgement when chatting. We hope you enjoy our teen chat rooms. Have fun chatting!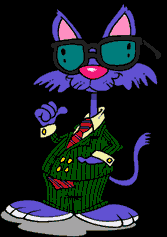 Follow us on Twitter!
Chatpit Teen Chat Rooms